Machines are weak against some of the same things a human body is weak against. You might not have realized that before because they're made of metal and are supposed to be resilient against certain types of damage, right? Well, how about we open your eyes with this handy list of six hard drive killers.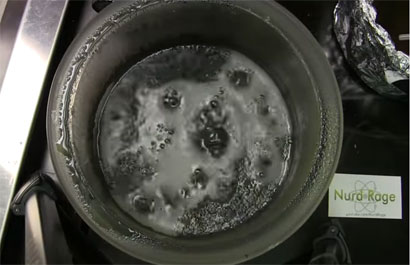 Even your hard drive can be assassinated and it's important to know what the top culprits are if you really want to avoid hard drive failure. We're talking about basic things like heat, physical damage, power surges, water damage, corrupted files and the worst of all: human error. These things may seem small but they can do some heavy duty damage if you aren't prepared:
Almost every computer user comes across a horrifying situation and troubles due to hard drive failure. Nonetheless, users are not aware of the major causes contributing to the failure of a hard disk.

Hard drive failure occurs when the hard disk drive fails to function properly and information stored on your computer can no longer be accessed. Hard disk drives fail for a number of reasons, ranging from hardware life expectancy to human error.

Hard disk failure is a common problem. There are multiple types of failure, such as logical failure, physical failure, mechanical failure and electrical failure.

The six worst hard drive destroyers
There are four basic types of hard drive failures. (1) Software or firmware damage may cause the disk to become unreadable, resulting in the inability to interact properly with the computer. (2) Problems with the controller board on the hard disk may result in electronic failure. (3) Mechanical failure can occur when components on the disk become faulty. (4) Logical corruption may occur when there is a problem with the information on the disk.

The six worst hard drive destroyers are simpler than you might think.

– Heat: The primary cause of hard drive failures is hardware overheating. Inadequate ventilation and cooling in and around your computer hardware can cause severe damage to the equipment. Overworked hardware with little or no downtime and smoke or fire damage can wreak havoc on a system.

– Physical damage: Any type of physical force, such as bumping, jarring, or dropping your computer may lead to physical damage to the hard drive. If your computer is in use at the time of the impact, the read/write heads may touch or gouge the disks, causing damage to the platter's magnetic surfaces where the data is embedded. This is known as a head crash, and the damage can be significant. Even if your computer is powered down, the likelihood of jarring your computer's components is still present.

Via: http://www.thespectrum.com/story/life/features/mesquite/2016/06/13/six-destroyers-your-hard-drive/85715088/
The six issues described in the above article are all contributors to physical failure of a hard drive. While they may not all occur at once, it is critical to ensure that you're watching for these. If you find yourself the victim of any of these issues you may have to invest in connecting with a hard drive recovery company to get your data back. It's a great deal for you, for sure.
This is why it's more important than ever to back up your files and information on a regular basis. You run the risk of not being able to recover your data, no matter what you do, and then you'll be out of luck.
Don't be a victim! Take proactive action today!