There are many fast browsers and search engines out there. Among all these, Google Chrome is one of them. When one uses a search engine, data is downloaded, uploaded, and stored. This causes the user experience to slow down. Servers can go slow, loading of pages go slow, and so on. This can cause frustration among users, especially those who are using it for work-related tasks.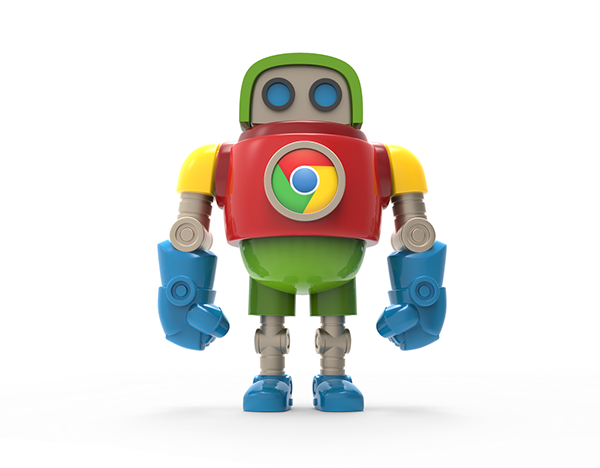 If you are using Chrome to upload content during the deadline, or going online shopping because the item you've been eyeing on is finally on sale, there is something you can do to make things faster. These steps will help you improve the speed and overall experience.
The first thing you do is to clear the browsing data. The reason why you have data stored in your cache and history from all of your searches and pages you've opened is that Chrome wants to load them faster for you the next time you visit them. The more pages you open, the more data is collected and stored. This means that Chrome can work slower.
Thankfully, the solution to this is easy: clear your cache. To do this, simply access your browsing history by entering chrome://history on your address bar. From the left panel, select Clear browsing data. Choose which data will be deleted by clicking on the checkboxes of all items you want to delete, like cached images or cookies. You can also select the time range that will be affected by the deletion. You can delete your history for the past hour, the last 24 hours, the last 7 days, the last 4 weeks, or from the beginning of time. Once you've selected the files you want to delete and their corresponding time range, click Clear data.
(Via: https://www.techadvisory.org/2018/12/make-google-chrome-faster-with-these-easy-steps/)
Another thing you can do is to deactivate or not enable the extensions. Chrome extensions are available for download. These are like programs that give your Chrome browser a personal touch. Depending on what you need or want, you can download a lot of different extensions available on Chrome. They are there to add into, remove, or change a certain function according to your preferences to make the way you use Chrome more convenient. But the more extensions you install, the more the browser can slow down.
Most extensions will show on Chrome's address bar, and you can quickly uninstall them by right-clicking on their icons and selecting Remove from Chrome. You can also manage all extensions by typing chrome://extensions on your browser and hitting Enter. From there, you'll find a list of all the extensions you have (even those you don't remember installing). Simply scroll through the list and click Remove to delete the extensions you don't need.
(Via: https://www.techadvisory.org/2018/12/make-google-chrome-faster-with-these-easy-steps/)
Have you ever tried opening a page and an ad pops up every time you click parts of the page? This is called adware or malware. They appear for the purpose of advertising. Others come in the form of extensions.
Sometimes, Chrome slows down because of malware or adware extensions. Extra toolbars, recurring pop-up ads, and web pages redirecting to other addresses are clear indications of these. Google once had a downloadable app developed for Chrome that scans and removes unwanted programs called the Clean Up Tool. In 2018, Google discontinued that app and made malware scanning even easier. Just go to chrome://settings/cleanup on your browser, and click on Find to find and remove harmful software on your computer.
(Via: https://www.techadvisory.org/2018/12/make-google-chrome-faster-with-these-easy-steps/)
A fast web browser is vital for faster searches, emails, content delivery, and overall online-related tasks. If yours is still slow even after doing the above steps, then maybe what you're experiencing is more related to your computer, particularly your storage. Visit https://www.harddrivefailurerecovery.net to know more.