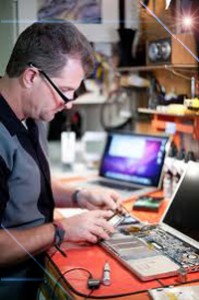 A hard-drive is a storage device that comes in built in the computers when you purchase it. The hard drives of today are excellent as far as their storage capacity is considered. They have incredible storage capacities, which can be extended to a few terabytes (TB). Huge volumes of data like documents, images, videos, software applications, and lots more can be stored easily in a hard drive. The best thing about storing our files and documents in the hard drives is that we can read the stored data anytime we need. Also new data can be added or deleted according to the requirements.
Causes of failure of the hard disk drives:
Logical or Mechanical Failure:
The good news is that there are recovery solutions through which the data can be recovered. There are plenty of data recovery software applications. You can use them to recover your lost data.
Reasons: Now let us see what the reasons behind the hard drives crash in the first place. Well, they can happen due to 2 reasons.
The first reason is because of some logical failure. It means that there is no type of any physical damage. Some software or virus is the reason behind the generation of logical failure. This type of problem can be handled by the users. There is no need to consult professional technicians.
The second reason is due to the mechanical failure. It means that some physical damage ruins your drive and the problem is related to the hardware. The damage in hard drive might be because of some circuit that gets burnt due to power supply issues or any breakage due to an impact. A computer technician can solve such physical problems as a normal user cannot fix hardware problem by him or herself. Sometimes the professional consulted will advise you to replace the drive.
Recovery Solutions:
Now we know that the problem may be either a logical or a mechanical failure. The user is advised to shutdown the computer immediately as soon as he or she encounters a problematic situation. It is better to turn off the compute whenever there is a suspicion of a hard drive failure. So to protect your computer's hard disk drive from any kind of physical or mechanical damage you must be aware of the safety measures to be taken and consulting a professional person will be quite beneficial.
Quick Fix Guide For Hard Drive Related Problems
It is a well known fact that hard drive failure is very frustrating especially when all you important data reside in it. No matter how hard you try to keep your computer away from these types of problems but at some point of time you would have to confront them.
However, you need not to be an expert for fixing few kinds of hard drive damages. You can get rid of variety of windows related problems, provided you identify the issue and have knowledge to tackle the same with appropriate steps.
Hard Drive Repair: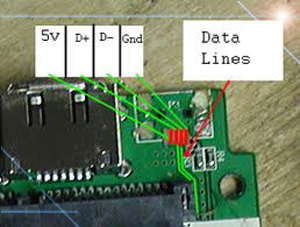 In order to repair, you need to have precise understanding of the part of windows responsible for the problem. Although the domain of problems is huge but identifying them is sometimes easier for example, the problem of Windows registry.
Windows registry is a significant part of Windows operating system. It is alone the parent of a large set of windows related errors. The function of windows registry is to coordinate all settings and paths needed for the normal operation of both, software applications and hardware components. Faulty paths serve as origin of many errors. Now you have two options. You can either go to a computer expert or can do the repair task yourself by with the help of self-repair applications. Self repair tools will let you examine a large quantity of information which is stored in registry system.
Registry data is the set of digits. Any damage results into change of these digits. Repair tools set these digits right and thus save you from unnecessary repair work which may cost handsome amount of your valuable money. Before you start editing just make sure that you own a copy of your system's registry in case editing leads to unfavorable result.
Prevention is always better than cure so make sure that there are no loads of burden over your hard drive. Uninstall those applications like games, software and other files which are not in use. Heavy applications not only use a lot of space but also leave gaps when removed, leading to ill memory management. This littered association of files increases the chances of crash manifold. Disk Defragment is one such tool which helps you in organizing your files in better way. Also, disk cleanup utility program helps in cleaning disk from unused and unwanted files and data.
Hopefully, this article will help you repairing and maintaining your hard drive.