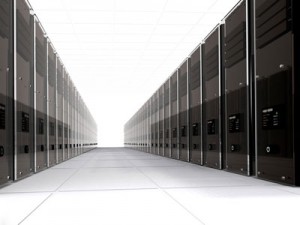 RAID servers, by their very nature a robust data storage solution used by small and enterprise level businesses, also come with the complexity that can make a raid drive failure a particularly difficult situation for any administrator – experienced or not. Without the proper experience with raid technology, rebuilding a failed array can create more problems than may have been present during the initial failure. This is why Hard Drive Recovery Associates has specialized in RAID data recovery for over 20 years, and continues to provide this service to business clients on a daily basis.
Is Your RAID Server Degraded, Or Failed?
One of the most critical things a server administrator must ask himself whenever a difficulty occurs within the raid array is whether he is experiencing a single RAID hard drive failure, or a multiple hard drive failure. In most cases where a single hard drive failure has occurred, the situation is entirely self repairable. In fact, because of the redundant nature of raid servers, it may not even seem to be a problem. Instead, what typically happens is that the RAID continues to operate at a degraded performance level. Most raid manufacturers offer a utility which will enable you to quickly add a new hard drive to the disk array in order to restore your RAID configuration to its original state. If you have not checked with your server manufacturer, it is always best to do so first before you consider contacting a raid recovery professional. (Of course, we offer free raid support, and can certainly help you if you call us via our toll-free support line.)
With these utilities, a new hard drive can be added to your raid array and it will typically function as normal.
The Multiple Drive Failure
Where most seasoned and inexperienced system admins run into difficulty is when their RAID array fails across multiple drives in the array set. In cases where a raid array has more than one physical hard drive failure, it is almost impossible to perform an effective raid recovery without the proper professional level data recovery tools. In essence, in order to repair a multi-drive RAID failure, you will typically have to rebuild at least one of the hard drives from scratch, make it functional, and then re-add it to the array while ensuring the data is absolutely intact.
The issue here is that most RAID administrators simply cannot do this without damaging the data stored in the array. We have seen many an administrator tried to recover their own raid servers, but it almost always ends with harsh results.
Why Professional RAID Recovery Is The Best Way
HDRA raid repair technicians are trained extensively in the reconstruction of failed raid arrays; whether the issue is software or hardware based. When more than one hard disk in your array fails physically, it is almost always necessary to rebuild those hard disks from scratch in order to begin piecing back together the total disk set. This is rarely a job for the faint of heart, nor for the amateur looking to save money by attempting a do-it-yourself process.This is a job that must be performed under at least Class 1000 clean room circumstances, to ensure that the hard drives are not damaged during the recovery process.
Our RAID Recovery Services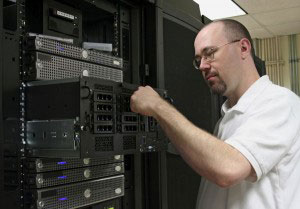 HDRA offers various levels of raid recovery services, depending on how quickly you need your raid array recover. As an example, if you have an old backup array that has experienced damage and you have no deadline for its recovery, we do offer on economy service.
At the other end of the scale, we are one of the few server repair shops in the industry to offer an expedited 24-hour turnaround RAID data recovery service. Early on, we recognized that most data that is stored on a raid array is of critical importance to organizations, and that getting their systems back online as soon as possible is always a top priority.
We encourage you to contact us on our toll free 24-hour helpline. We also offer remote data recovery solutions for raid array file systems that have failed. So even if you have experienced a massive file system breakdown, it is likely we may be able to repair it remotely.
Contact us for a free raid repair evaluation here.