RAID data recovery is by far one of the most complicated forms of data recovery to perform. RAID systems are known for their generally unparalleled benefits and efficiency. Unfortunately, when the system becomes inaccessible or gets damaged, retrieving the data it contains can be a difficult, labor-intensive process. It's data recovery at it's most intensive.
RAID servers, by their very nature a robust data storage solution used by everyone from small to enterprise level businesses, also come with a complexity that can make a raid drive failure a particularly difficult situation for any administrator – experienced or not. Without the proper experience with raid technology, rebuilding a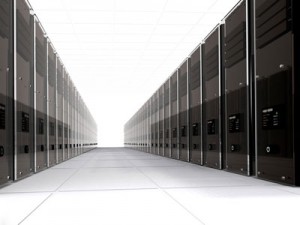 failed array for data recovery can create more problems than may have been present during the initial failure. The recovery process, depending on file system, operating system, RAID controller and condition of RAID drive, is not for amateurs.
Having been in the industry for years, our professional data recovery engineers have had their fair share of RAID data recovery projects. We have handled and completed thousands of RAID data recovery tasks and can boast among the most competent data retrieval teams in the world. Our comprehensive RAID data recovery services, which encompass all RAID systems, are considered top-notch in the industry.
Contact us for a free RAID data recovery evaluation here.
Types Of RAID Data Recovery HDRA Offers
RAID 0: Generally used with both internal external hard disks for increased read/write speed.
RAID 1: Exact mirror or copy of 2 disks. Diminished write performance, but great data safety
RAID 5 & 6: RAID configuration that equally uses disk striping
RAID 10/50/60: A combination of a variety of RAIDs configured mainly for both data protection and speed. RAID 10 is a particularly popular choice.
Database Data Recovery: Data recovery of RAID systems typically requires both database management and recovery and MYSQL data recovery. Our recovery process expertly blends the recovery of multiple layers of RAID systems, no matter what operating system, file system and components the server uses.
Our expert RAID data recovery engineers are equipped with the latest tools and resources to deliver more than satisfactory results each time. The high success rate of the RAID data recovery services we offer is a testament to that. Over the years that we have been in the data recovery business, we have successfully crafted an unblemished reputation of being one of the best data recovery providers in the world. It's not just about our proprietary data recovery software – it's also our multi-stage recovery process that extracts data from RAID failure at a truly monumental level.
Part of developing a successful RAID recovery strategy is making sure that you have a good grasp of the reasons your RAID SSDs or hard drives might fail. With this information, you can focus on reliable extraction techniques in the event that your hardware or system fails. RAID 5 techniques, as an example, are far different to those for RAID 0.
When Is RAID Data Recovery Necessary?
There are a number of instances when your RAID configuration may have experienced data loss. Among these are:
Multiple SSD/hard disk failures or the drives seem to be offline
RAID array or volumes fails to mount
Intermittent failure due to corruption on configuration
Adding drives that are incompatible
Configuration damage or corruption
Hardware conflicts/ software corruption
RAID controller card/array failure
Set-up corruption of the controller card
RAID container has crashed
Serve is unable to boot
Loss of server registry configuration
Damaged striping
Rebuild failure
Is Your RAID Server Degraded, Or Failed?
One of the most critical things a server administrator must ask himself whenever a difficulty occurs within the raid array is whether he is experiencing a single RAID hard drive failure, or a multiple hard drive failure. In most cases where a single hard drive failure has occurred, the situation is entirely self repairable, without even the need for RAID recovery software. In fact, because of the redundant nature of raid servers, it may not even seem to be a problem to recover files. Instead, what typically happens is that the RAID continues to operate at a degraded performance level. Most RAID manufacturers offer a utility which will enable you to quickly add a new hard drive to the disk array in order to restore your RAID configuration to its original state, and avoid having to recover data. If you have not checked with your server manufacturer, it is always best to do so first before you consider contacting a RAID recovery professional. (Of course, we offer free RAID support, and can certainly help you if you call us via our toll-free support line.)
With these utilities, a new hard drive can be added to your raid array and it will typically function as normal (except in cases of RAID 0 or RAID 0+1, and some software RAIDs).
Contact us for a free RAID data recovery evaluation here.
The Multiple Drive Failure
Where most seasoned and inexperienced system admins run into difficulty is when their RAID array fails across multiple drives in the array set. In cases where a raid array has more than one physical hard drive failure, it is almost impossible to perform an effective raid recovery without the proper professional level data recovery tools. In essence, in order to repair a multi-drive RAID failure, you will typically have to rebuild at least one of the hard drives from scratch, make it functional, and then re-add it to the array while ensuring the data is absolutely intact.
The issue here is that most RAID administrators simply cannot do this without damaging the data stored in the array. We have seen many an administrator tried to recover their own raid servers, but it almost always ends with harsh results.
RAID Server Advantages & Disadvantages

What RAID offers is a means of storing data in multiple places on a group of several hard drives. There are a variety of RAID levels, and each has its specific purpose and place. Typically, RAID is the server of choice for large and small-sized businesses when it comes to their data storage and protection needs. What sets it apart is the fact that it combines several hard disks and forms them into a single logical unit or more. Through this system, one can ensure that in the event that one of the drives fails or malfunctions, the RAID will make it possible for you to still get access to your data, thanks to the addition of redundancy and fault tolerance.
Thanks to the numerous disks in most RAID servers, the system offers considerable fault tolerance. On top of that, it also offers better storage capacity. Data is then distributed across the different disks depending on the RAID levels. However, using the system comes with both upsides and downsides and learning all of these details is essential to know exactly what you're signing up for.
In terms of the benefits of using RAID, its fault-tolerance would be one of the first things that would come to mind. This means that the system is designed to survive a single disk failure or in some cases, more than one. The system uses disk striping or disk mirroring in order to keep data protected. It is also able to provide a reliable storage solution in settings where there is a critical need for data accessibility as well as fault tolerance. That being said, it does come with certain disadvantages. This of course depends on the specific RAID level in use.
Below are some of the advantages and disadvantages of RAID systems:
RAID advantages

Better data security
Superior performance and increased data availability
Simultaneous data writing and reading
Better data reliability
Frequent system checks for potential crashes
Fault tolerance
RAID disadvantages

Incomplete data protection
Complex data recovery
Expensive
Improperly using the system can significantly slow it down
Data striping causes it to be hard to find a particular data file on the specific physical disk
RAID Data Recovery FAQs
We offer professional data recovery solutions for all types of RAID systems. Whether you are experiencing a logical or physical error, we have a dedicated RAID data recovery team that can get your data restored safely and quickly. Read on as our experts answer your most frequently asked questions about the RAID data recovery services we offer.
What is RAID?
RAID stands for Redundant Array of Inexpensive Disks. It could also stand for Redundant Array of Independent Disks. In high-end server setups, a RAID system will usually be made up of several disks grouped together to form into a single unit. RAID storage units are typically used for data striping, redundancy or mirroring.
What types of RAID levels are there?
Among the different RAID levels are 0, 1, 2, 3, 4, 5, 6, 10 (RAID 1+0), 50 (5+0), 60 (6+0) and 100 (10+0). All these different RAID levels represent different types of speed, fault tolerance and configurations.
Can files still be recovered if I accidentally reformatted the RAID volumes?
Most cases of RAID data loss still make it possible to recover deleted files  but it is highly dependent on the manner in which the RAID volume got reformatted. The actions you look after re-formatting the volume will also determine whether or not the data can still be retrieved. It will give you peace of mind knowing that we have the expertise, experience and tools to recover lost files from any RAID system.
Is data still recoverable despite a RAID volume experiencing multiple drive failures all at once?
Yes. To recover the data, our team will first have to repair the failed drive or drives. This allows us to make a clone. After all the drives have been cloned, the controller will then be matched so we can start assembling the RAID.
Why Professional RAID Recovery Is The Best Way
HDRA raid repair technicians are trained extensively in the reconstruction of failed raid arrays; whether the issue is software or hardware based. When more than one hard disk in your array fails physically, it is almost always necessary to rebuild those hard disks from scratch in order to begin piecing back together the total disk set. This is rarely a job for the faint of heart, nor for the amateur looking to save money by attempting a do-it-yourself process.This is a job that must be performed under at least Class 1000 clean room circumstances, to ensure that the hard drives are not damaged during the recovery process.
Our RAID Recovery Services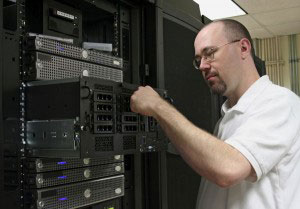 HDRA offers various levels of raid recovery services, depending on how quickly you need your raid array recovered. As an example, if you have an old backup array that has experienced damage and you have no deadline for its recovery, we do offer an economy service.
At the other end of the scale, we are one of the few server repair shops in the industry to offer an expedited 24-hour turnaround RAID data recovery service. Early on, we recognized that most data that is stored on a raid array is of critical importance to organizations, and that getting their systems back online as soon as possible is always a top priority.
It doesn't matter what RAID levels you need us to recover data from. We handle data recovery for all RAID levels, from RAID 0 to RAID 1, RAID 5 to RAID 6, RAID 10 to RAID 50, to RAID 50 and more. The reliability and speed of RAID servers have made them a popular choice among huge enterprises and small businesses. However, if and when they crash, it is never a good idea to try and rebuild the data on the servers yourself.
To make it easier and faster for you to recover data and get back to business, we offer our tried, tested and proven RAID data recovery services. It doesn't matter if the data loss problem has stemmed from rebuild errors or multiple drive failures. Our team is trained and experienced to retrieve data from all types of RAID failures. We have an in-house team composed of extensively trained RAID recovery specialists working in our full-service data recovery lab. Our "no data recovered – no charge"-policy will offer you the peace of mind knowing that you will only pay for the results you receive.
Thanks to our in-depth knowledge of the internal structure of RAID systems, from its file system structure, firmware issues, RAID configuration levels and more, you can trust us to get working right away to get your data recovered fast.
We encourage you to contact us on our toll free 24-hour helpline. We also offer remote data recovery solutions for raid array file systems that have failed. So even if you have experienced a massive file system breakdown, it is likely we may be able to repair it remotely.
Contact us for a free raid repair evaluation here.