Data is such a precious commodity that individuals, businesses, governments and even cyber criminals want to get a hand on. The world runs on data now. The web is full of information but what criminals are after the most are personal information of individuals that they can use to cash in on money from the bank or steal personal data and use it in fraudulent activities among others. The world definitely has gotten smaller, sophisticated, and scary too. It is why you should take the security of your data seriously because you'd regret not protecting it while you still can when it's already out of your grasp.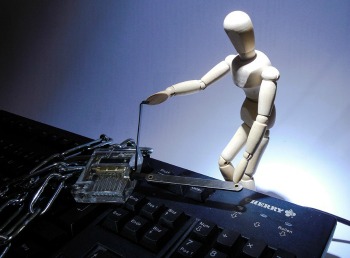 You access the web almost every day. You have social media accounts where you share personal information and even photos of yourself and of your family somewhere on the web. You also do online banking now because it is more convenient and you no longer have to fall in line in the bank to do the same thing. Also, you likely have an email address because you can only do all of the above if you have an existing email address with you. If yes, then you're just one of the billions of people who lead a life like yours, which also makes you a potential victim of cyber criminals who are after either your money or identity.
A senior civil servant has quit after a privacy botch-up at the Ministry of Social Development – but a union says others are also responsible for the bungle.

Murray Edridge​, a deputy chief executive at the ministry, will step aside, even though his boss, Brendan Boyle, said Edridge had "no direct involvement" in the client data controversy.

The ministry's poor handling of issues around the handling of sensitive and personal data in late March and early April triggered an independent inquiry.

The Public Service Association (PSA) said Edridge had taken the blame for security and privacy issues arising from client data collection. 

But responsibility went "wider than Mr Edridge and his colleagues", PSA national secretary Glenn Barclay said.
(Via: http://www.stuff.co.nz/national/politics/92792665/msd-deputy-quits-after-botchup-with-client-data-security-despite-having-no-direct-involvement)
Even the government that has access to a vast number of resources can't fully protect themselves from cyber criminals. So, the best thing there is left to do is to be vigilant and always be wary of all your transactions done on the web. After all, it is better to be safe than to be sorry. Whether you are an individual or an entrepreneur, you have a lot to lose from these data security breaches.
The Technology Committee of the New York City Council held an oversight hearing Monday on the city's data privacy policies and data security protocols. A broad variety of more specific topics were covered during the hearing, chaired by Council Member James Vacca, including unauthorized data usage and security breaches; risks related to the expansion of high-speed internet availability and sidewalk wi-fi kiosks; the Worker Connect program that allows New Yorkers to search and apply for public benefits; new efforts at data exchange among city agencies; and the 'Internet of Things,' which refers to interconnectivity of various applications, devices, and information.

As expected, a number of questions were raised at the hearing, only some of which were answered, about data privacy for New Yorkers and data security for city agencies.

"I do think we came across some needs to have more of a formalized process on how we protect people's privacy," Vacca said after the hearing. "There should be an agency that's tasked with this specific issue of privacy."
(Via: http://www.gothamgazette.com/city/6892-city-council-examines-data-privacy-security)
Everyone has the right to maintaining their privacy while surfing the web. Even the very browser you are using or the social media sites you are visiting take note of valuable data from you including your browsing behavior and history and consequently sell it to third-parties for monetary gain. While it is an individual's responsibility to protect their data from outsiders, the government bears the weight of passing laws that protect the security of people's data and catch the crooks that continue to threaten the rights and privacy of the people.
We often think of cyber criminals as the only threat to our data security. The thing is, even a simple hard drive failure can wipe out all your stored data in a snap. You wouldn't want that to happen to you. For Mac users, learn more about data recovery from this link: https://www.harddrivefailurerecovery.net/do-your-data-recovery-for-mac-a-nice-tool/. Here are additional tips https://www.harddrivefailurerecovery.net/mac-data-recovery/ if you want to understand what entails Mac data recovery and how to survive such a modern-day disaster in your life.