If your Mac's hard drive begins to crash unexpectedly, or make strange noises, you may want to look into the services of a Mac data recovery firm. There are some things that you must bear in mind when hiring someone to work on your precious Macbook hard drive, of course, because if you end up giving the disk to someone who doesn't know what they're doing with it, you may well never use your precious files again.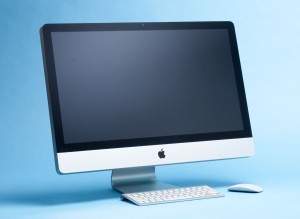 Here are some things that you should consider when picking a Mac data recovery engineer or firm:
Get an upfront quote – getting a quote means that you won't be met with any nasty surprises when they send you a bill for thousands of dollars for Mac hard drive recovery. If the firm asks to see the hard drive in order to give you a quote don't be alarmed – this is perfectly normal. Typically companies will run some basic checks on broken Mac hard disks to see just how badly they're damaged, so that an accurate quote for the cost of repair can be drawn up.
Get a timeframe for the repairs – if you need the data that's on the damaged Mac hard drive in a hurry, it's important that you get a solid timeframe for the recovery process. If the company you deal with is backed up with other jobs and can't provide you with a timeline, you should take your drive elsewhere. Obviously it's up to you to decide what a suitable timeframe is for the completion of the recovery task. Remember that the recovery process itself may also be completed within a day or two. Companies like Hard Drive Recovery Associates usually have an "expedited service option", which greatly speeds up the drive repair.
Get testimonials or references – it's always good to know that the data recovery company you're planning on hiring has lots of satisfied customers. Do a quick internet search for the name of that company, and you should be able to find some testimonials from previous clients. Make sure they're positive!
These certainly aren't the only points that you need to bear in mind, but they are all things that should be given some serious thought.
Contact us here to recover your Mac hard drive right away!
Why Should I Bother With A Data Recovery Company Anyway?
The simple fact is that computers aren't cheap – Macs especially tend to be very expensive. If your Mac is still in great condition and it's fast enough for you, why bother wasting lots of money on a new one, when you can just get the hard drive replaced? You won't even need to go through the hassle of reinstalling all of your favorite programs and games if you get the data recovered from your old hard drive.
There are so many circumstances in which you might need to think about hiring someone to recover the data from your Mac. Perhaps you dropped your Macbook and need the disk recovered. Maybe you spilled water on it. Just remember that the longer you leave it, the less likely it is that the hard drive can be recovered. If you can hear the drive is making strange noises, don't continue using it. Instead, turn off your Mac right away and seek professional advice. There's nothing more annoying than losing a hard drive full of work; so make sure you call a Mac data recovery company if you do encounter hard drive problems.