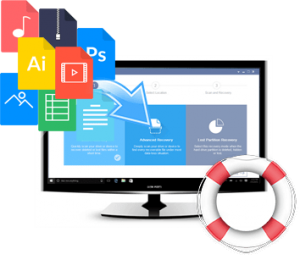 We all know Mac users have been a little 'special' over the years. Apple keeps putting out cutting edge devices and improving on what they did five seconds ago with a cooler, sleeker model. The issue many Mac users are finding themselves in, however, is the fact that Windows is still the system that most companies make programs and apps for. While Apple is growing in popularity with the everyman, for many years it was seen as specialty equipment and had price tags far out of the reach of an average person.
Times have changed and companies are starting to see that they can reach a broader audience if they make their programs available for Mac users as well:
DoYourData Software, the famous data recovery software developer, releases Do Your Data Recovery for Mac 4.1 to empower Mac users to completely recover lost data under the latest Mac OS version – macOS Sierra. With the complete macOS Sierra data recovery solution, Mac users can easily get lost files back within simple steps.

Improved Data Recovery Software for macOS Sierra

DoYourData improves the Mac data recovery software as soon as Apple releases the macOS Sierra Beta. Now Do Your Data Recovery 4.1 is fully capable of recovering lost data under Mac macOS Sierra. It is not only compatible with macOS Sierra, but also compatible with OS X versions including OS X 10.6, 10.7, 10.8, 10.9, 10.10, 10.11.

"We know that many users will upgrade to macOS Sierra, so we improve Do Your Data Recovery, and make it be fully compatible with the latest OS X version." Bran, the Sales Manager, says "When Mac users upgrade to macOS Sierra, they can directly download, install and run Do Your Data Recovery to get their lost files back."

Do Your Data Recovery 4.1 is very powerful and very easy to use. It can recover lost data from Mac hard drive or storage media due to deletion, format, virus attacking, upgrade failure, etc. Compared with other Mac data recovery software, Do Your Data Recovery 4.1 is easier to use. The wizard-based interface makes data recovery become easy. It is complete DIY tool, anyone can use it.
There's nothing worse than having data deleted from your hard drive when it wasn't meant to. Lightning just doesn't listen and will strike anywhere and everywhere, eventually frying your outlets because you forgot to buy the surge protected power bar. With Do Your Data Recover anyone can easily retrieve data that has been spirited away from them, no matter the reason.
Now you don't have to be so nervous every time Mac pokes you with a system upgrade notification. Click that upgrade button with pride knowing that your files can be easily retrieved in the event that something goes horribly wrong.
Because life tends to act like all the bad parts of a movie right when we don't want them to!