Apple's Mac is the cream of the crop when it comes to computers. In a world full of Windows PC, a Mac computer stands out from the rest. Apple actually is the 4th biggest PC brand in the market but over the past few years, sales have significantly went down for both Apple and Windows PC as smartphone sales soared to unbelievable heights. Mac, for instance, is not safe from critics. Aside from the lack of hardware updates, loyal Mac users feel that the current Mac computer they have can no longer meet their changing computing demands.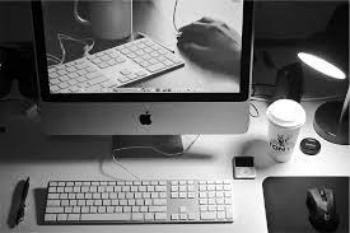 No wonder Mac sales are still in a slump. But hopefully, all of that is set to change as Apple launches a new line of Mac upgrades that claims to meet your various computing needs, even that of professional users. Aside from the size, brighter displays and longer battery life, its processors are more efficient too. If it delivers, then Mac has definitely redeemed itself from a long hibernation in the PC industry.
Apple Inc. upgraded most of its Mac computers on Monday, including a powerful new offering for professional users, showing renewed commitment to a product line that critics say it neglected amid lackluster growth. 

At its developer conference in San Jose, California, Apple unveiled new iMac desktop computers with brighter displays and faster Kaby Lake chips from Intel Corp. and more powerful graphics processing for virtual reality applications.

Updates to the 12-inch MacBook and flagship 13-inch and 15-inch MacBook Pros also included Intel's Kaby Lake processors to make the laptops more efficient, and could result in improved battery life. These computers cost $1,299 to $2,399, the company said. The 13-inch MacBook Air also got a faster processor in a rare update.
(Via: https://www.bloomberg.com/news/articles/2017-06-05/apple-makes-mac-computers-faster-targets-professional-users)
And if it's not enough to see better Mac hardware, Mac users are set to enjoy better software too. You don't have to wait for long, either. This new software is set to be released this fall. It might even give some Windows PC a run for their money. Who knows?
"With major updates to iMac, and a refresh of our MacBook and MacBook Pro lines, the Mac is stronger than ever," said John Ternus, Apple's vice president of Hardware Engineering. "Today iMac gets a huge graphics performance increase, faster CPU performance, Thunderbolt 3 and a brighter Retina display with support for 1 billion colors. We're also increasing CPU and SSD speed on MacBook, adding faster processors and making faster graphics standard on our 15-inch MacBook Pro and introducing a new $1,299 (US) 13-inch MacBook Pro."
But wait, there's more…
The updated 13-inch MacBook Pro features Kaby Lake processors up to 3.5 GHz Core i7 with Turbo Boost up to 4.0 GHz, and the 15-inch MacBook Pro goes up to 3.1 GHz Core i7 with Turbo Boost up to 4.1 GHz. The 15-inch MacBook Pro now comes standard with more powerful discrete graphics with more video memory, and the 13-inch MacBook Pro adds a new $1,299 (US) configuration. With the revolutionary Touch Bar with Touch ID, gorgeous 500-nit Retina display, Thunderbolt 3 and incredible performance in a portable design, MacBook Pro is the best pro notebook Apple has ever made.

Apple today also updated the 13-inch MacBook Air with a 1.8 GHz processor.
(Via: https://www.apple.com/newsroom/2017/06/imac-receives-major-update-featuring-more-powerful-graphics-faster-processors-thunderbolt-3-brighter-displays/)
This is a great way for Apple to regain the upperhand once more in the PC market considering it was them that introduced personal computing to the entire world. Since then, Apple never ceased to wow everyone with all the innovative and mind-blowing devices they release year in and year out. Soon enough, you'll be able to find out for yourself whether these new Mac updates really live up to your expectations like it did in the past.
Unfortunately, there is still one thing that never changes. Hard drive issues plague computer users whether it is Windows or iOS. We're not quite sure how the new Mac hard drive fares but if you do experience some issues with it, check out this link to learn more about its recovery: https://www.harddrivefailurerecovery.net/mac-hard-drive-recovery/. And in case your hard drive indeed fails, this link got you covered: https://www.harddrivefailurerecovery.net/mac-data-recovery/ so computer technicians don't rip you off your hard earned money.