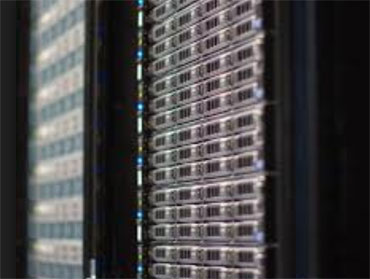 All businesses know that data storage and analytics is crucial to operating effectively. Depending on your platform that you're using to sell your product, you probably have handy little reminders to restock and reports on what is and is not selling. It's all very simple and allows you to give the best experience to your customers and hope that by being awesome you're able to bring them back.
What if we, as a nation, could bring that effectiveness to the health field?
Healthcare can learn a lot from retail when it comes to medical data storage and the tools used to utilize that data, according to Kate McCarthy, an analyst at Forrester Research who focuses on CIOs and health IT.

Providers are turning to cloud storage options because of cost and business flexibility. But should they be concerned about HIPAA and other health data regulations? Find out what one CIO thinks on the topic.

Storage and data analytics technologies are helping companies in the retail space understand what customers are likely to purchase based on their travel plans, what the customer's budget is, what they're looking to buy and more.

"I use Amazon for lots of things, and it very nicely reminds when I'm due for something to be restocked, and so there are all of those things built into their data algorithms that enable them to influence their customers; and it's not just influencing their customers, it's understanding their customers," McCarthy said. "If we could do even half of that in healthcare, it would allow us to reduce bad clinical outcomes, it would allow us to improve quality of care, it would allow us to, essentially, prevent disease manifestation."

For example, if a hospital could monitor a prediabetic patient, trend that person's data and identify patterns in behavior that put them more at risk for moving into the actual category of diabetes, "those are all things you'd be able to do if you started to adopt new strategies for data and leveraging things like unstructured data, leveraging technologies like cognitive [computing]," McCarthy said. "If healthcare really gets engaged in doing things like that, the possibilities are truly endless."

Of course, in order to do any of this in healthcare — data analytics, population health management, cognitive computing — effective medical data storage is required.

Suggested medical data storage options

In McCarthy's opinion, most healthcare organizations should be looking into good basic health data storage options that include cognitive and predictive analytics. "I think those are fundamentally important moving forward," she said.

I do think cloud is the way of the future, and so I definitely advise people to at least look at it as a potential option.

She pointed out that early adopters, like Massachusetts General Hospital in Boston and Cleveland Clinic in Ohio, have already invested in cognitive platforms.

Via: http://searchhealthit.techtarget.com/tip/Medical-data-storage-What-health-IT-can-learn-from-retail
If that doesn't sound cool and like something out of Star Trek, you need to watch more television. Otherwise, this could potentially be a revolutionary step forward for the medical field.
Not only will your medical information be safe, but once it's fully digitized it'll be that much easier to send between health care providers as well. You can potentially receive medical assistance before you find yourself facing an emergency. This could prevent backlogs at medical services and help make the process of visiting the emergency room that much easier and less of a strain on our already worn out staff.
Just think of all the good that could come out of something like this!