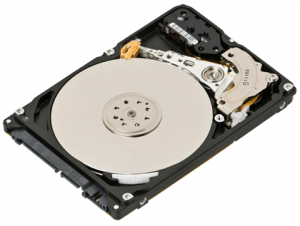 It's common sense to back up your data. There are several options at your disposal for such a task. Depending on your operating system you may have a backup program already installed on your device with simple settings.
We constantly preach the fact that backing up your hard drive is simply the best way to avoid any kind of hard drive failure situation. As you probably already know, professional clean room data recovery is expensive, and avoiding this expense really may only involve purchasing a new drive now and keeping it continually backed up.
Once you have established your backup data if you need to restore it you have a few options available to you:
Whether you're replacing an old hard disk drive with a faster solid state drive or you're simply upgrading to something with more capacity, you'll want to copy your data from the old drive to the new one. There are two methods — booting from a backup and rescue media or cloning your hard drive. Below, learn how to create the backup and rescue media, boot from the backup or, alternatively clone your drive.

Boot Disk and Rescue Media

Before you take out your old HDD or SSD, you need to find a way to put Windows, your applications and files on the new drive. In order to transfer your data, you need to create a backup file on an external hard drive. Any USB hard drive should handle it. In these steps, we'll show you how to make a backup and rescue media before you break out your tools. We'll be using free software called Macrium Reflect.
[…]
Cloning Your Drive
If you don't want the hassle of using external hard drives and rescue media, you can use a hard drive caddy with a USB connection to clone your old drive to your new one. Your new SSD or other drive will be ready to go as soon as it's placed into your laptop. We'll use Macrium Reflect for this, too.
Via: http://www.laptopmag.com/articles/how-to-copy-hard-drive
The guide we referenced is very simple to use and includes pictures so you can ensure you're following the steps properly. Cloning your information isn't as difficult as it seems and doesn't involve scientific knowledge. You aren't cloning sheep, after all.
It's clear that cloning your hard drive is the simplest way to recover your data. It reduces the need to have an external hard drive which can take up precious real estate on your desk or elsewhere in your office.
By using free software you're also eliminating the costs you may incur by registering with a cloud server like Dropbox. This is important if you're starting a small business or trying to reduce costs in an existing venture. If you follow the steps in the guide you'll find that even an average person without special training is able to properly back up and recover their data thanks to the steps and photos supplied.
Now that you've read all the information and become familiar with the process you can be confident in your ability to keep your files secure and recoverable in the case of an emergency. You'll also be able to transition from one device to another with little impact to your clients and your bottom line. If you have an issue with your laptop drive and have not cloned, you may want to check out our laptop data recovery service here:
http://www.harddrivefailurerecovery.net/laptop-data-recovery/