We are a generation of technology-obsessed people. We breathe technology and can't live without it either. It is not just using computers at work or at school, or using the phone to reach out to people, or watching the television or listening to the radio to keep yourself entertained but is something more ingrained in our daily lives. Who would've thought we'd have the web as a platform to connect to the world at large with just a click of a button?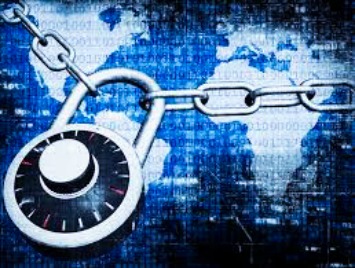 But too much of something (even a good thing) can be bad. Social media is a fine example of having too much technology in our lives. We constantly check and post updates on Facebook, Twitter, Instagram, Snapchat, etc. or use various messaging apps to contact friends and send them cute emojis as well. Most of us can't let a day go by without logging into any of these accounts and take a peek into our virtual world and that of our virtual friends. It's really addicting. We also post photos of ourselves to show the world what we've been up to these days. But a crucial aspect we need to remember is the amount of data we share when creating these accounts or when making public posts that can be viewed by anyone on you friend's list and can be stolen without you knowing.
Sir Tim Berners Lee, a passionate advocate of digital privacy and the winner of this year's Turing prize—the Nobel of computing—will perhaps always be better known as the man who invented the worldwide web. So, when he terms the recent order US president Donald Trump recently signed, to overturn Federal Communications Commission rules on guaranteeing cyber privacy—introduced in the Obama presidency—"disgusting" and warns that this may leave us more "vulnerable" than before, Americans, and the world at large, better sit up and listen. The changes that Trump has enabled under the Congressional Review Act mean internet-service providers (ISPs) will no longer need to seek a user's permission to use, share or sell a user's data on web-loggings and browsing habits. To be sure, most websites, social media, apps and search engines that we use are anyway mining this data to, amongst other things, target ads better, in a user- or device-specific manner. But the key difference here is that these websites/apps mostly require our permission—some may restrict or forbid usage altogether if the required permissions are not granted, but that is a different story—and in some cases, offer the option to disable such targetting.
(Via: http://www.financialexpress.com/opinion/inventor-of-world-wide-web-tim-berners-lee-warns-against-us-repeal-of-data-protection-rules/618561/)
Even the man who invented the World Wide Web warns everyone about the threat on your data privacy and advises to stay vigilant when it comes to your Internet browsing habits. But there is still hope as a law is soon to be passed to help protect the privacy of Internet users.
President Trump is expected to sign into law a decision by Congress to overturn new privacy rules for Internet service providers.

Passed by the Federal Communications Commission in October, the rules never went into effect. If they had, it would have given consumers more control over how ISPs use the data they collect. Most notably, the rules would have required explicit consent from consumers if sensitive data — like financial or health information, or browsing history — were to be shared or sold.

These rules wouldn't have applied to the likes of Google or Facebook — massive data collectors and digital advertisers — and that has been a major point of contention for ISPs. But consumer groups argue that's no reason to roll back restrictions on Internet providers. Plus, they point out, you could abandon those companies in favor of other websites, if you disagree with their policies; switching Internet providers is not so easy.

ISPs have long attempted to break into the ad-targeting and online marketing world, where the competition is intense. For context on what that market looks like, I turned to Jules Polonetsky, privacy expert and CEO of the Future of Privacy Forum, a nonprofit organization promoting responsible data collection.
(Via: http://www.npr.org/sections/alltechconsidered/2017/03/28/521813464/as-congress-repeals-internet-privacy-rules-putting-your-options-in-perspective)
The web is such a wonderful place. You'd never run out of things to do and see. You have the entire world right at your fingertips without leaving the comforts of your home. The temptation to go online may linger throughout the day but never forget the dangers that are also lurking on the web. Cybercriminals have also evolved and are sneakier now. They will do everything to steal your data, including your identity and money.
While online transactions are easier done now and have definitely made our lives easier (imagine no longer falling in line in the bank), it also has its drawbacks. There is always the possibility of data theft or data loss on anything that is shared on the web. Be extra careful all the time. If you are using your computer at home, you can either install firewall or antivirus as a precaution or back up your data in case your hard drive gets damaged like this one: https://www.harddrivefailurerecovery.net/hard-drive-gets-water-damaged-what-to-do/. When it comes to data recovery pricing, this link comes in handy too: https://www.harddrivefailurerecovery.net/how-flat-rate-data-recovery-pricing-works/.