Android smartphones are a big market. Unlike that of Apple's iPhones, different manufacturers come up with their own line of Android-powered smartphones and tablets with features that are at par with that of iPhones and iPads. But if there is something in common between the two, it does not have to do with a standout feature but a major flaw shared by all smartphones (virtually no exception) in general – a short battery life.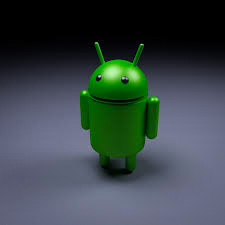 The latest operating system – Android O – upgrade will delight many Android smartphone users (if only we can get our hands on it). As of date, it is still off the market and exclusively for developers use only. Android O has a long list of positive selling points aside from the improved and longer-lasting battery life.
Google has rolled out a developer preview of the latest OS, the Android O for your smartphones. The global tech giant, through its blog, has pointed out some great new features for the successor of Android Nougat. There is no surety on what the 'O' in Google Android O stands for. While Google has suddenly dropped the Android O into the market, the catch here is that currently, it is available only for developers. There are many new features which Android O has introduced, including battery life, upgraded audio, colourful display and more. As of now, Google's now smartphone OS can only be used in the most recent devices from the company. The developer's preview of Android O can be used on smartphones like Nexus 5X, Nexus 6P, Pixel, and Pixel XL phones, the Pixel C tablet, and the Nexus Player Android TV set-top box. But be warned before you download the OS for your regular use smartphone.
(Via: http://www.financialexpress.com/about/google/)
Here are some of the few things to watch out for from the new operating system come May this year (with fingers crossed) when it will likely be released:
Several new features were shown off by Google as part of its Android O Developer Preview, with one of the most eye-catching being a new way to conserve and extend your device's battery life.

The new "background limits" feature will limit exactly what operations your apps can do whilst running in the background.

This includes cutting down on background services such as location-based updates and what Google calls "implicit broadcasts", all of which can use up processing power and drain your battery.

Android O will now allow you to monitor and cut down exactly what services are running at any given time, which could prove the difference between your phone dying when you need it most.

Among the other major changes to Android O is a major development in how notifications are displayed.

New "notification channels" will allow apps to bundle together multiple alerts into a package that users can browse easily. 
(Via: http://www.express.co.uk/life-style/science-technology/782094/android-o-google-preview-new-features-release-date)
It also helps to find out that Google does not just sit around while their users suffer from crappy features that they have to deal with day in and day out and the company does its part in improving their service and in protecting the security of their users and their data.
Google's third annual Android Security report is out for 2016, and according to the company, they've managed to ensure that potentially harmful apps (PHA) are down on the Play Store. Over 735 million Android devices from 200+ smartphone manufacturers are running on a security patch from 2016, says Google.

Google's report also highlights the best way to avoid trojans or malware on your smartphone is by sticking to the official Google Play Store for downloads. There are over 1.4 billion Android users and if you go by the company's own number of 735 million, just over half of the users are on a device with a 2016 security patch, which is not the best news.

While Google admits they've been providing security updates for Android smartphones, there's still a lot to be done. The company's report notes, "half of devices in use at the end of 2016 had not received a platform security update in the previous year. We're working to increase device security updates by streamlining our security update program to make it easier for manufacturers to deploy security patches and releasing A/B updates to make it easier for users to apply those patches."
(Via: http://indianexpress.com/article/technology/social/google-android-security-report-shows-play-store-apps-got-safer-in-2016-4581724/)
Android users enjoy the diverse options offered by an Android smartphone and market. There is a lot of flexibility as to what apps you can download and its catchy and sweet-sounding OS versions attract the attention of many too. Hopefully, this coming update in the next month or so can iron out many of the issues bothering Android smartphone users today and finally address the battery issue for real.